Prince Harry and Meghan Markle give clue about baby plans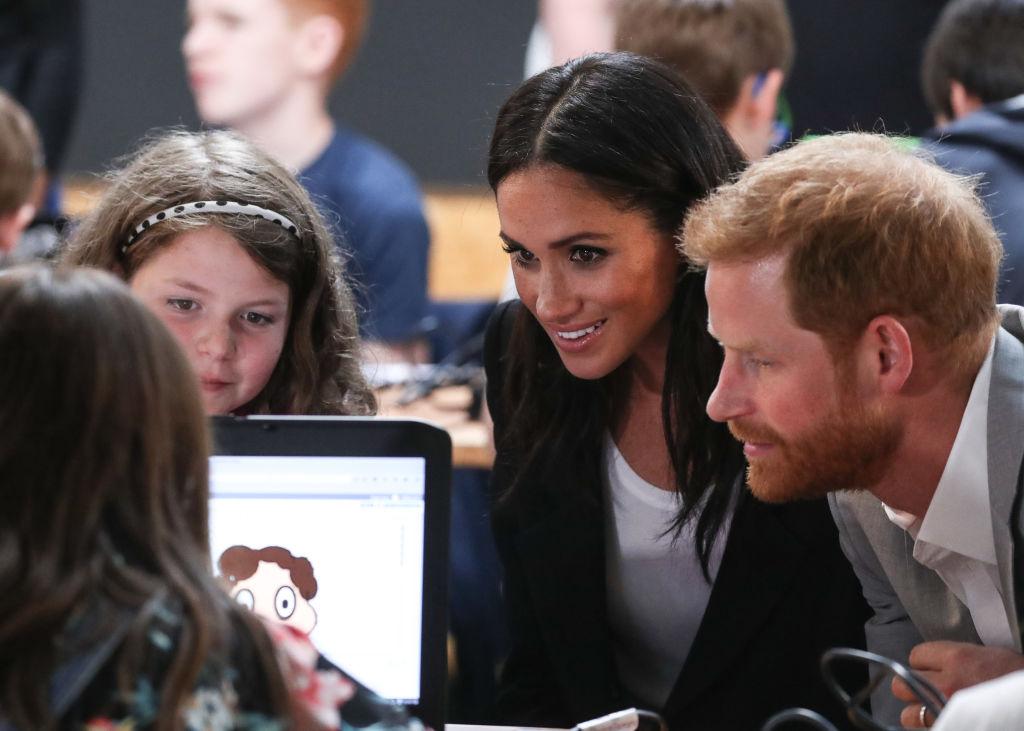 "My husband also has red hair and he gave me five children - when are you and Meghan going to get going?" Elaine Adam-Stewart asked the Prince, who found the remark rather amusing.



"He laughed and said, "Five children? Too many!"" she recalled to People.com.



Earlier in the day, Harry and Meghan also greeted members of the public at the city"s Croke Park, where they both engaged with young fans.
One toddler appeared to take a liking to Meghan"s hair, which she wore down around her shoulders, and couldn"t resist reaching out to touch her loose locks.
The tot also started touching the Duchess" face, prompting Harry to jokingly scold the child by wagging his finger at the kid as Meghan giggled by his side.
Harry and Meghan, who wed in April, have both previously expressed an interest in starting a family, and by the time the couple does have children, the Prince will have had plenty of experience as an uncle to Prince George, Princess Charlotte, and newborn Prince Louis - his nieces and nephews from his brother Prince William and sister-in-law Catherine, Duchess of Cambridge.
WENN
Image credit: Getty Images